December 2015
Keeping you in the Know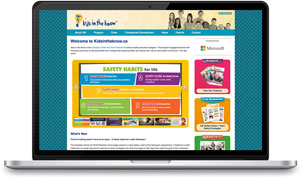 Welcome to the eleventh edition of Keeping you in the Know, the Kids in the Know newsletter for educators. The goal of this newsletter is to keep educators aware of current issues regarding children's personal safety, as well as highlight changes and developments made to the Kids in the Know (KIK) program. To learn more about the program, watch our introduction video.
---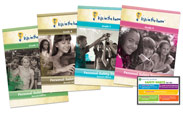 New Grade Specific Personal Safety Bundles
The KIK program has NEW module bundles for grades 3 to 6 that include an introduction guide, lesson plan and supplementary resources. In addition, the modules include access to our new online multi-media Internet safety presentations with videos to use in your classroom. Every bundle also includes 30 Safety Habits for Life magnets for students.
---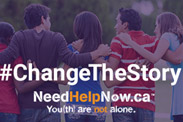 NeedHelpNow.ca – Addressing Sexting
In September 2015, the Canadian Centre for Child Protection launched a new campaign titled #ChangeTheStory to complement the revised NeedHelpNow.ca site for youth. This youth-focused website is designed to help teens navigate the challenges with removing sexual pictures from the Internet, deal with peers and provides information on the supports needed to help them manage such a crisis. Visit the site to find ways that your school can get involved and #ChangeTheStory.
---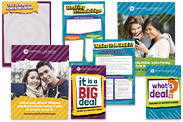 Cyberbullying Educational Modules
In the fall of 2014, the Canadian Centre for Child Protection launched two new Cyberbullying Modules for teachers to help address the growing issues of sexual exploitation, the misuse of technology and bullying among teens. Results of pilot testing indicated that:
Prior to using the modules, the vast majority of educators did not use any programs to address child sexual exploitation, sexual consent and cyberbullying.
After using the modules, 100% of educators said they were confident addressing these issues and would continue to use the resources in the upcoming year.
Purchase the Cyberbullying Bundle for your school today.
---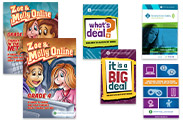 FREE Resources
The Canadian Centre for Child Protection is offering educators and child serving organizations FREE resources to promote safer and more responsible use of online technology and mobile devices among children and youth. Don't miss out on this special offer! Offer valid until March 31, 2016 or until quantities last.*
* The Canadian Centre reserves the right to reject any order and to limit quantities. Standard ground shipping is included as long as the total order before taxes is $0.
For more information about the Kids in the Know program, please contact us by email at
feedback@kidsintheknow.ca
or call
1.800.532.9135
.

KIDSINTHEKNOW.CA |

@CDNCHILDPROTECT

CANADIAN CENTRE FOR CHILD PROTECTION |

@CDNCHILDPROTECT
December 2015
"CANADIAN CENTRE for CHILD PROTECTION" and "Kids in the Know" are both registered trade-marks of; and "NeedHelpNow.ca" is used as a trademark of; the Canadian Centre for Child Protection Inc.