February 2022
Keeping you in the Know

February 8th is Safer Internet Day
This Safer Internet Day – Take Time to Talk with Teens
Every February on Safer Internet Day (SID), organizations around the world join forces to help make the online world a safer place for young people. The Canadian Centre for Child Protection (C3P), through Cybertip.ca, has been seeing an increase in online sexual violence against teens, with the pandemic escalating the frequency and tactics even further.
This SID, C3P is urging families and educators to talk with youth about what constitutes online sexual violence, how to safely navigate these situations online, and where to go for help.
Why are urgent conversations needed?
Cybertip.ca has seen a spike in online harm impacting youth in the past year:

37% increase
in overall online victimization of children

97% increase
in reports of online luring

38% increase
in reports of the non-consensual distribution of an online intimate image, with a 39% increase in youth reporting

74% increase
in reports of sextortion involving platforms youth use every day

When sexual violence occurs, youth, in most cases, are not telling anyone… not friends, caregivers, or their teachers.
---
THREE WAYS EDUCATORS CAN TAKE ACTION:
Teachers in the Know

Access updated information to help support students if they encounter an unsafe situation online. C3P has created NEW safety sheets that educators can use to address online sexual violence with students – use these sheets to guide conversations in the classroom or hand them out directly to youth and families.

Kids in the Know

Enhance students' safety confidence and competence through Kids in the Know lessons designed to teach students about online safety. If you are not using Kids in the Know, visit our site to order our free online safety lessons to guide and support these conversations.

Parents in the Know

Recognizing it's often hard for families to broach these kind of conversations, C3P has created new resources to address the urgent issue of online sexual violence at cybertip.ca/osv. Share this link with parents in an email, newsletter or posting on social media with the hashtag #SaferInternetDay.
Online Safety Panel for Parents and Caregivers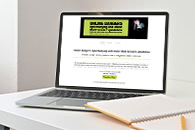 Share with Parents or Tune in as an Educator
"ONLINE DANGERS: Online Child Sexual Exploitation and Cyberbullying," is an online panel presented by Public Safety Canada, that will tackle some of the most difficult topics youth, parents, and caregivers face today – cyberbullying to online child sexual exploitation. A panel of experts from the Canadian Centre for Child Protection, Kids Help Phone and the Royal Canadian Mounted Police , will define the issues, tell parents and caregivers what to look out for, and discuss how they can talk to their kids.
Though this panel is tailored towards parents and caregivers, much of the information will be valuable for educators to learn more about these issues and how to better support families.
The English and French panels will be live at the same time on February 8, 2022, from 6-7 P.M. EST. Participants are encouraged to register for a session based on their language preference at https://proofexperiences.swoogo.com/onlinedangers/.
Registration will close an hour before the event.
Helping You Support Youth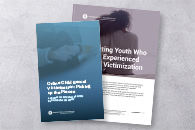 Picking up the Pieces When Things Go Wrong
As an agency, we know that when thing go wrong online a supportive and informed response can be critical. Recognizing that those in the school system are part of the circle of support for youth, we have resources to help, including information about safety planning, the impacts of trauma, and how to shape responses to youth in crisis.
Download Free Support Resources for educators and families:
Where to Go for Support and to Report

NeedHelpNow.ca is a resource to help youth that have been negatively impacted by the sharing of an intimate or sexual image, or have been sexually victimized online. This site contains information for youth as well as adult caregivers.
Contact NeedHelpNow.ca for help
‌

If you are worried about something that has happened to a child/youth online or are concerned about an adult's online activities involving children, Cybertip.ca is here to help.
Report to Cybertip.ca
‌

Through the information reported to Cybertip.ca, we identify new online risks children and youth are facing. Sign up for Cybertip.ca Alerts and receive important information about current concerning technology trends to help keep families safe online.
Sign up today

kidsintheknow.ca

protectchildren.ca |

@CdnChildProtect

Canadian Centre for Child Protection |

@cdnchildprotect
February 2022
This message is sent by the Canadian Centre for Child Protection Inc., 615 Academy Road, Winnipeg, Manitoba, R3N 0E7, (204) 560-2083. It has been sent to you because you are on our mailing list. If you do not wish to receive the newsletters from the Canadian Centre in the future, you may unsubscribe using the link provided:

©2022, Canadian Centre for Child Protection Inc. All rights reserved. "CANADIAN CENTRE for CHILD PROTECTION", "kids in the know", and "Cybertip!ca" are registered in Canada as trademarks of; and "NeedHelpNow.ca" and "Cybertip!ca ALERTS" are used in Canada as trademarks of; the Canadian Centre for Child Protection Inc.