November 2017
Keeping you in the Know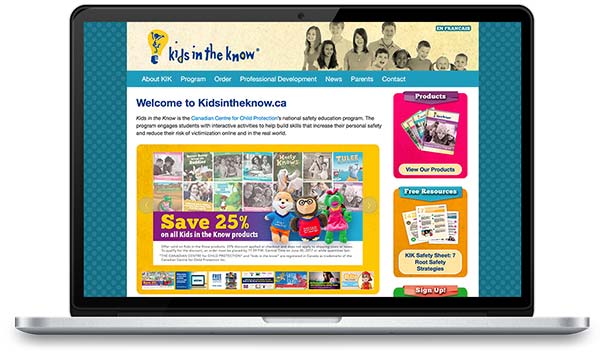 Welcome to the sixteenth edition of Keeping you in the Know, the Kids in the Know newsletter for educators. The goal of this newsletter is to keep educators aware of current issues regarding children's personal safety, as well as highlight new educational resources in the Kids in the Know (KIK) program. To learn more, watch our introduction video.
---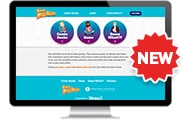 Zoe and Molly have updated their look!
The Canadian Centre for Child Protection (Canadian Centre), with the support of Shaw, recently launched the newly redesigned Zoe and Molly Online website, where kids can have fun while exploring what it means to be safe while playing games online. Geared towards Grades 3 and 4 students, the updated site invites kids to first read through the Zoe & Molly Online comics, then play the NEW underwater game (where they'll help Molly navigate the online world safely to get back to the surface) and then test their knowledge about what they've learned with the Guess What!?! quiz.
We haven't forgotten about teachers! The Teachers section of the new site features Zoe & Molly teacher kits, comic books and SMART Board® lessons, as well as an Online Safety PowerPoint® presentation.
Check it out at zoeandmolly.ca today!
Let us know what you think of the new site! Your feedback is very important in helping to develop a website that is valuable to you and your students. Send us your feedback here.
---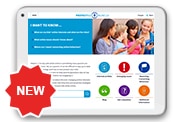 New website helps parents keep their kids safe while online
The Canadian Centre for Child Protection, with the support of TELUS, recently launched ProtectKidsOnline.ca. The new online safety site features information about the ever-changing online interests of young people, the potential risks they face and proactive strategies for helping to keep them safe while online.
Check out the new site at protectkidsonline.ca.
Help us let parents know about this important new site by visiting protectkidsonline.ca/spreadtheword and sharing on social media.
---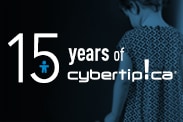 Cybertip.ca's 15th anniversary
On September 26th the Canadian Centre marked the 15th anniversary of Cybertip.ca – Canada's tipline for reporting the online sexual exploitation of children.
In addition to receiving, processing and forwarding tips from the public, Cybertip.ca is committed to providing the public with information and resources to help keep themselves and their families safe while online. Over the past 15 years, more than 14.5 million pieces of child protection educational materials have been distributed across Canada.
Educators play an important role in preventing and disrupting child sexual abuse. By teaching the Kids in the Know program, teachers can provide students with skills and knowledge to increase their personal safety – both online and offline. And by completing online training about child sexual abuse, teachers can better prepare themselves to recognize and report concerning behaviour.
Professional development
Join the growing group of educators who have chosen to learn about the role they play in helping to prevent child sexual abuse and exploitation. Our online training includes sessions on:
Preventing Child Sexual Abuse
Kids in the Know
Commit to Kids
Teatree Tells
Learn more here, or contact us at contact@commit2kids.ca or 1.800.532.9135 to get started!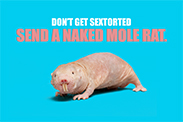 Help protect your students from sextortion
After seeing a significant spike in cases of sextortion of teenage boys over the past couple of years, the Canadian Centre developed an edgy, fun campaign to get teens in Grade 7 and up talking about this growing issue and help prevent teens from being sextorted. We dare you not to laugh. And check out this video targeted towards girls in Grade 6 and up from our friends at Thorn.
Visit dontgetsextorted.ca for more information about sextortion, important resources for students and a lesson plan and PowerPoint® presentation that teachers can use to help educate both boys and girls about sextortion and ways to keep safe.
---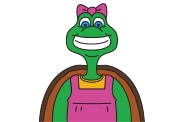 What teachers are saying about the Teatree Tells program
"Loved how scripted the program lessons were. The vocabulary/language was very helpful. I wasn't sure how to speak to this age group about this subject and the program laid it all out and made it easy." – Kindergarten teacher
---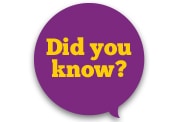 What students are saying
Every year our Education team goes out into classrooms to talk to students about personal safety. Here's what we learned from students in spring 2017:
Nearly half of the Grade 4 students we spoke with indicated that they had been asked weird questions, seen uncomfortable content or felt somewhat unsafe while playing an online game. For the Grade 6 students we spoke with, approximately 70% indicated that at one time or another they had felt weird, uncomfortable, strange or scared while online.
While most of the Grades 5, 6 and 7 students we spoke with had a good grasp of the concept of personal boundaries, students indicated that personal boundaries were often broken online.
---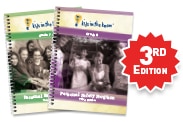 Kids in the Know Grades 7 and 8 now contain lessons addressing online risks facing youth
The Third Edition of the Grades 7 and 8 Kids in the Know Personal Safety Programs are hot off the press! In the new edition you will find the same important concepts from the second edition with updated activities and examples. Additionally, lessons from the previously available cyberbullying module Addressing Online Risks Facing Youth in Grades 7 and 8 have been incorporated to provide teachers with one resource that covers it all.
Order your Third Edition copy of the Grade 7 or Grade 8 Kids in the Know Personal Safety Program here, or contact us at feedback@kidsintheknow.ca or 1-800-532-9135.
For more information about the Kids in the Know program, please contact us by email at
feedback@kidsintheknow.ca
or call
1.800.532.9135
.

KIDSINTHEKNOW.CA |

@CDNCHILDPROTECT

CANADIAN CENTRE FOR CHILD PROTECTION |

@CDNCHILDPROTECT
November 2017
"CANADIAN CENTRE for CHILD PROTECTION", "kids in the know" and "cybertip!ca" are registered in Canada as trademarks; and "Zoe & Molly Online", "protectkidsonline.ca" and "Dontgetsextorted.ca" are used in Canada as trademarks; of the Canadian Centre for Child Protection Inc. The Zoe and Molly and Teatree characters are creations of the Canadian Centre for Child Protection Inc. All third party trademarks are property of their respective owners. "SMART Board" is a registered trademark of SMART Technologies Inc. SMART is not affiliated with, nor does it endorse or sponsor, the Canadian Centre for Child Protection Inc., or its programs.