January 2017
Keeping you in the Know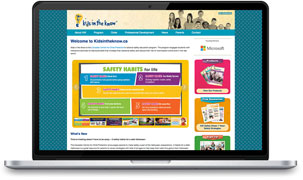 Welcome to the fourteenth edition of Keeping you in the Know, the Kids in the Know newsletter for educators. The goal of this newsletter is to keep educators aware of current issues regarding children's personal safety, as well as highlight new educational resources in the Kids in the Know (KIK) program. To learn more, watch our introduction video.
---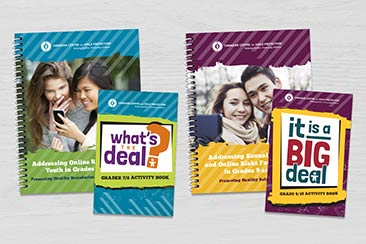 FREE Resources for B.C. Educators
The Canadian Centre for Child Protection and the Government of British Columbia are working together to offer FREE cyberbullying modules to B.C. schools. For Grades 7 to 10 classrooms, these education modules and student activity books address boundaries, healthy relationships, sexual consent, and safe and respectful behaviour online.
Don't miss out on this special offer – order yours today!
Offer valid only for schools located in the Province of British Columbia, while supplies last.
---
Safer Internet Day is February 7, 2017
You and your school can participate in Safer Internet Day – help us spread the message about using technology in a safe and responsible way. On February 7, share the Canadian Centre for Child Protection's social media posts, talk to your students about online safety and sign up for Cybertip.ca Alerts to stay up to date on the latest technological trends that pose risks to children and youth.
Order FREE age-appropriate resources to help keep your students safe online: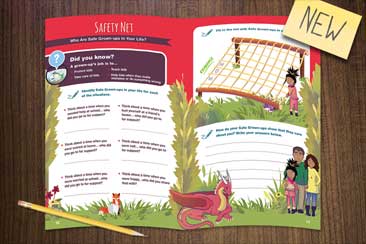 Don't forget that online safety begins offline. Check out our exciting NEW activity book for students in Grades 3 and 4, Safety Rocks! Olivia and Jack, the main characters, help teach students about emotions, boundaries, safe grown-ups, safety habits and other topics that form the foundation of child personal safety. Students can have fun searching for the hidden characters as they complete the age-appropriate activities that will help increase their safety confidence and competence. Contact us to order print copies or download the PDF version for your students today.
PROFESSIONAL DEVELOPMENT OPPORTUNITIES
Online Training
Join the growing list of educators who have signed up for our online training sessions. These sessions cover diverse topics to give users an understanding of their role in helping to prevent child sexual abuse and exploitation.
Online professional development training available:
Child Sexual Abuse Awareness online training
Kids in the Know online training
Commit to Kids online training
Teatree Tells online training
Learn more here, or contact us at contact@commit2kids.ca or 1-800-532-9135 to get started!
Limited Time Offer – FREE Professional Development!
Until March 1, 2017, individuals working with children can receive FREE Child Sexual Abuse online training. To receive this special offer, contact us by March 1, 2017 at contact@commit2kids.ca or 1-800-532-9135 and indicate that you are seeking the Free Professional Development offer in the newsletter.
Limited time offer. Some restrictions may apply.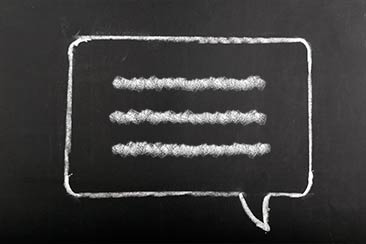 What Educators are Saying about the Online Training
"This training helped me gain knowledge in an area that I was otherwise uninformed. I think it was really helpful. The personal videos helped put the theoretical talk into perspective & quiz questions at the end of each module stressed what was important to take away from that section. Overall, I would say it was a good training module."
– Faculty member, university in Ontario
---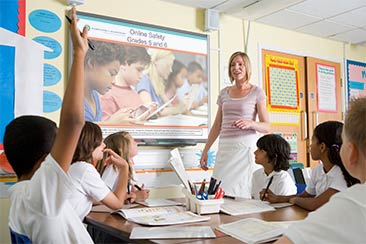 NEW Online Safety Presentations for Educators
The Canadian Centre for Child Protection has developed four multimedia presentations for educators to use when speaking to students about online safety. Designed to be fun and engaging for students, these grade-specific presentations reinforce the important safety messages taught in the Kids in the Know lessons. Contact us today to gain access to the PowerPoint presentations, accompanying speaking notes for educators and additional resources for students.
Presentations are available for:
Grades 3 and 4
Grades 5 and 6
Grades 7 and 8
Grades 9 and 10
CASE STUDY: ONLINE LURING
A 30-year-old male connected with a 12-year-old girl though a website with a private messaging feature. He messaged the girl, but the girl did not reply. The male then sent a message claiming to be 18 years old. In the message he included a phone number and asked the girl to text him. They started to correspond via text and met in person, where the girl was sexually assaulted. Months later, following a discussion about sexual abuse and harassment in her school health class, the girl disclosed the abuse to her mother.
Example based on a reported Canadian legal decision.
For more information about the Kids in the Know program, please contact us by email at
feedback@kidsintheknow.ca
or call
1.800.532.9135
.

KIDSINTHEKNOW.CA |

@CDNCHILDPROTECT

CANADIAN CENTRE FOR CHILD PROTECTION |

@CDNCHILDPROTECT
January 2017
"CANADIAN CENTRE for CHILD PROTECTION", and "Kids in the Know" are registered in Canada as trademarks of; and "Cybertip.ca ALERTS!" is used in Canada as a trademark of; the Canadian Centre for Child Protection Inc. All third party trademarks are property of their respective owners.