September 2016
Keeping you in the Know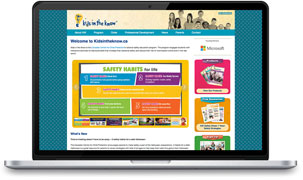 Welcome to the thirteenth edition of Keeping you in the Know, the Kids in the Know newsletter for educators. The goal of this newsletter is to keep educators aware of current issues regarding children's personal safety, as well as highlight new educational resources in the Kids in the Know (KIK) program. To learn more, watch our introduction video.
---
Cybertip.ca Awareness Day is September 26!
Help Raise Awareness
Cybertip.ca is Canada's tipline for reporting the online sexual abuse and exploitation of children. To date, Cybertip.ca has received more than 181,000 reports.
Cybertip.ca success story: Cybertip.ca received a report about an individual who was allegedly using a popular online messaging service and a dating website to communicate with a child under the age of 16, intending to commit a sexual offence against that child. The report was processed by Cybertip.ca and forwarded to the RCMP E Division and the appropriate local police department. The police investigation resulted in a male individual being arrested and charged with Luring.
Resources for youth to increase safety: It Is a Big Deal – This activity booklet has been designed for youth in Grades 9 and 10. Through a number of age-appropriated and engaging activities, youth will learn about healthy relationships, love vs. control in dating relationships, Canada's sexual consent laws and responding to unsafe situations.
Resources for educators: Addressing Sexual Violence and Online Risks Facing Youth in Grades 9 and 10 – This Grade 9/10 education unit provides critical information on the harmful impacts and potential legal implications with youth engaged in sexual exploitation/violence and extreme bullying, compounded by the misuse of technology.
Resources for parents: Keeping Teens Safe From Online Sexual Exploitation – Recognizing that many parents are feeling overwhelmed trying to keep their kids safe in today's digital world, this brochure is designed to provide information about how teens are using digital devices and what parents can do to make it safer.
Help raise awareness about the important work of Cybertip.ca by liking and sharing the Canadian Centre for Child Protection's social media posts on September 26.
---
NEW RESOURCES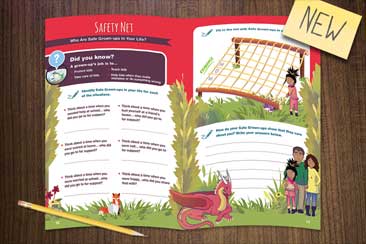 Safety Rocks
Safety Rocks is our exciting new activity book for students in Grades 3 and 4! Olivia and Jack, the main characters, help teach students about emotions, boundaries, safe grown-ups, safety habits and other topics that form the foundation of child personal safety. Students can have fun searching for the hidden characters as they complete the age-appropriate activities that will help increase their safety confidence and competence. Download the PDF version here. Print versions coming soon!
• • •

PROFESSIONAL DEVELOPMENT OPPORTUNITIES

• • •
New Online Trainings
We are pleased to announce the release of our new Preventing Child Sexual Abuse online training. This online training is based on one for organizations that we piloted with over 1000 individuals this year. The feedback during the pilot was extremely positive. In fact, 98% of participants who completed the pilot online training showed an increase in their understanding of child sexual abuse and how to help protect children.*
Professional development trainings available:
Preventing Child Sexual Abuse online training
Kids in the Know online training
Commit to Kids online training
Teatree Tells online training
Learn more here, or call 1-800-532-9135 to get started!
*Based on pre-training and post-training knowledge testing. Individuals showed understanding for at least one of the following areas: age of consent legislation, the process of child sexual abuse, responding to staff misconduct and mitigating risks.
FREE RESOURCES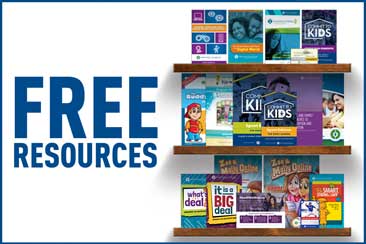 Perfect for Educators
The Canadian Centre for Child Protection offers many free resources for educators to help keep children safe. Among our valuable resources is School and Family Approaches to Intervention and Prevention: Addressing Self/Peer Exploitation, which helps schools handle the complex issues surrounding incidents of sexting. This guide contains background information, explanations on the impact of sexting incidents and step-by-step instructions on how to recover images and regain a sense of normalcy. To see what other FREE resources we offer, click here.
• • •

RESOURCES AND TIPS FOR PARENTS

• • •
Activities, Games, Tips and More
The Kids in the Know website has numerous resources available for parents/guardians and caregivers. Our new supervision tips outline healthy levels of supervision for all age groups. Parents/guardians and caregivers can also access games, safety sheets and activities that they can do with their children to reinforce the lessons they are learning at school. It's important for children to review their personal safety skills at home too!
WHAT WE HEAR FROM KIDS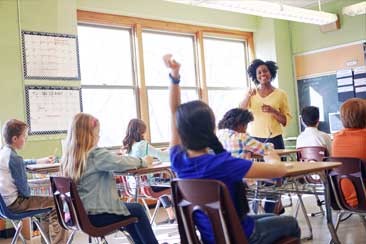 Student Advisory Groups
When creating our resources, we consult many experts, including students. Students are the experts on how they interact with one another – and strangers – both online and offline, and they can give us insight into the potential risks they face as a result. Each school year, staff members from the Canadian Centre for Child Protection visit local schools to learn about new trends affecting the lives of students. We also test out new resources – like our new Safety Rocks activity book – and get valuable feedback on how to make them more fun, engaging and age-appropriate.
The goal of this newsletter is to keep educators aware of current issues regarding children's personal safety, as well as highlight new educational resources in the Kids in the Know (KIK) program. For more information about the Kids in the Know program, please contact us by email at
feedback@kidsintheknow.ca
or call
1.800.532.9135
.

KIDSINTHEKNOW.CA |

@CDNCHILDPROTECT

CANADIAN CENTRE FOR CHILD PROTECTION |

@CDNCHILDPROTECT
September 2016
"CANADIAN CENTRE for CHILD PROTECTION", "Kids in the Know", and "cybertip!ca" are registered trademarks of; and "Cybertip.ca ALERTS!" is used as a trademark of; the Canadian Centre for Child Protection Inc.